Updated: January 2019

Video Tutorials Playlist:
Videos found on the playlist:
Easy paper tote bag (you can reuse some thick paper from magazines)
The Making of Ugandan Recycled Beads
DIY Candy Wrapper (or Magazines) Purse
DIY: Paper Pot Holder (Recycle Unused Magazine)
DIY Room or Home Decoration / Recycled Old Magazine
DIY| How To Make A Recycled Frame
DIY: Recycled Magazine Earrings
DIY How to Make a Basket from Recycled Newspaper
How to make a recycled magazine bowl
DIY: Recycled Magazine Pennant Flags
DIY Recycled Magazine Magic Wallet
Recycled paper bead cuff bracelet
DIY Recycled Gift Bow
Recycled Newspaper Bracelet
DIY Recycled Christmas Tree
More Ideas: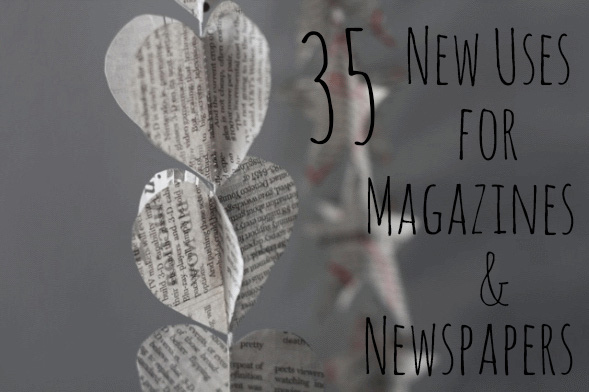 Do you have more ideas?
Share them with us!
Thank you for passing by! 🙂 Did you like this post? Did you find it useful or inspiring? If so, please take a moment and support our blog so we can continue doing what we love.
ecogreenlove is a completely free website that offers information, tips and guide to live a more sustainable life. We are two persons doing everything: from research, design, P.R. to posting on social networks. Please, help us improve and grow!
---